When we launched Camden we knew it would be great. Not only did it appeal to the need from BigCommerce merchants for large catalog themes, it filled a gap in the theme store, delivering Amazon-like functionality with BigCommerce-level accessibility.
After researching the latest user experience practices and determining the best ways to ensure Camden offers continued value, we've made some upgrades and added a handful of new features to make Camden an even better choice for B2B merchants in 2022.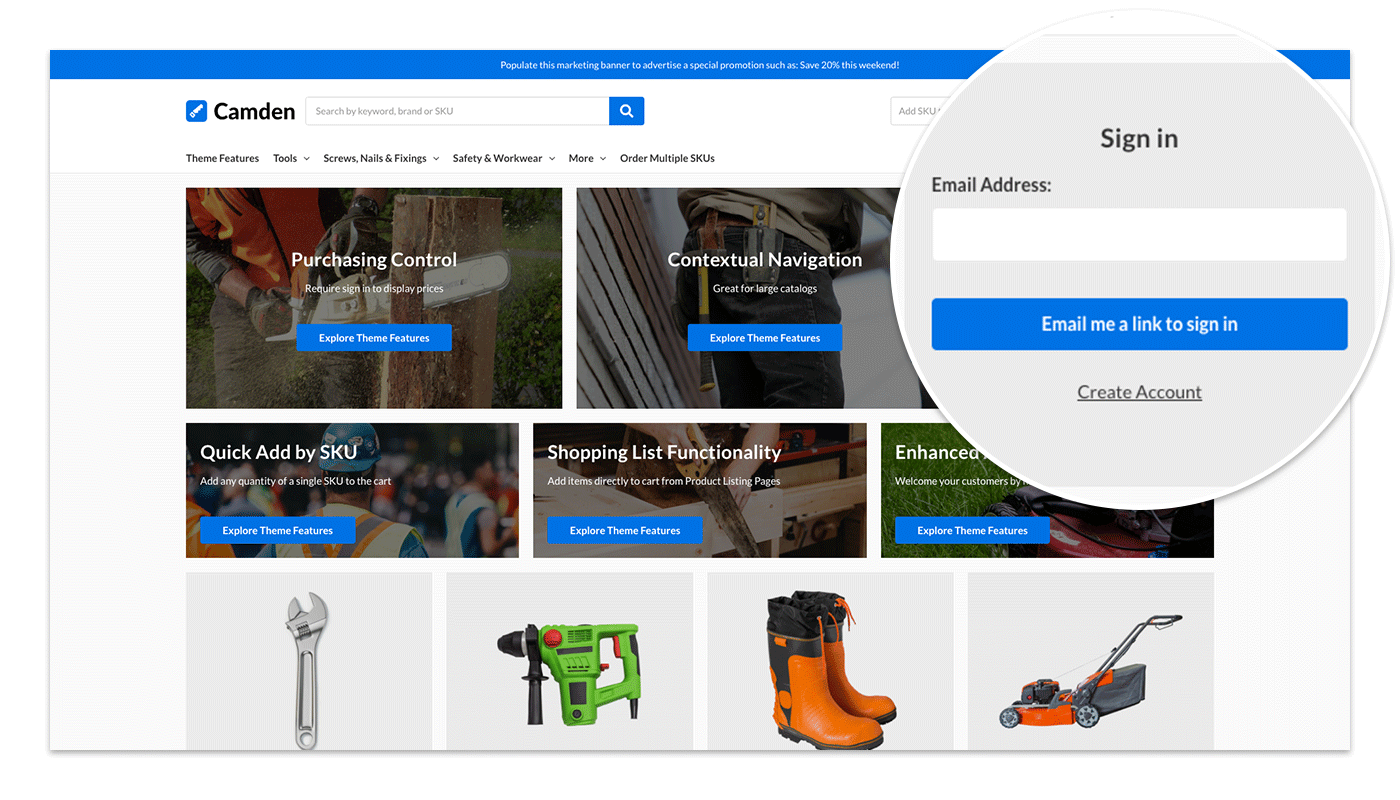 One Click email login mode for homepage
Having a link sent to your email address makes saving passwords a thing of the past.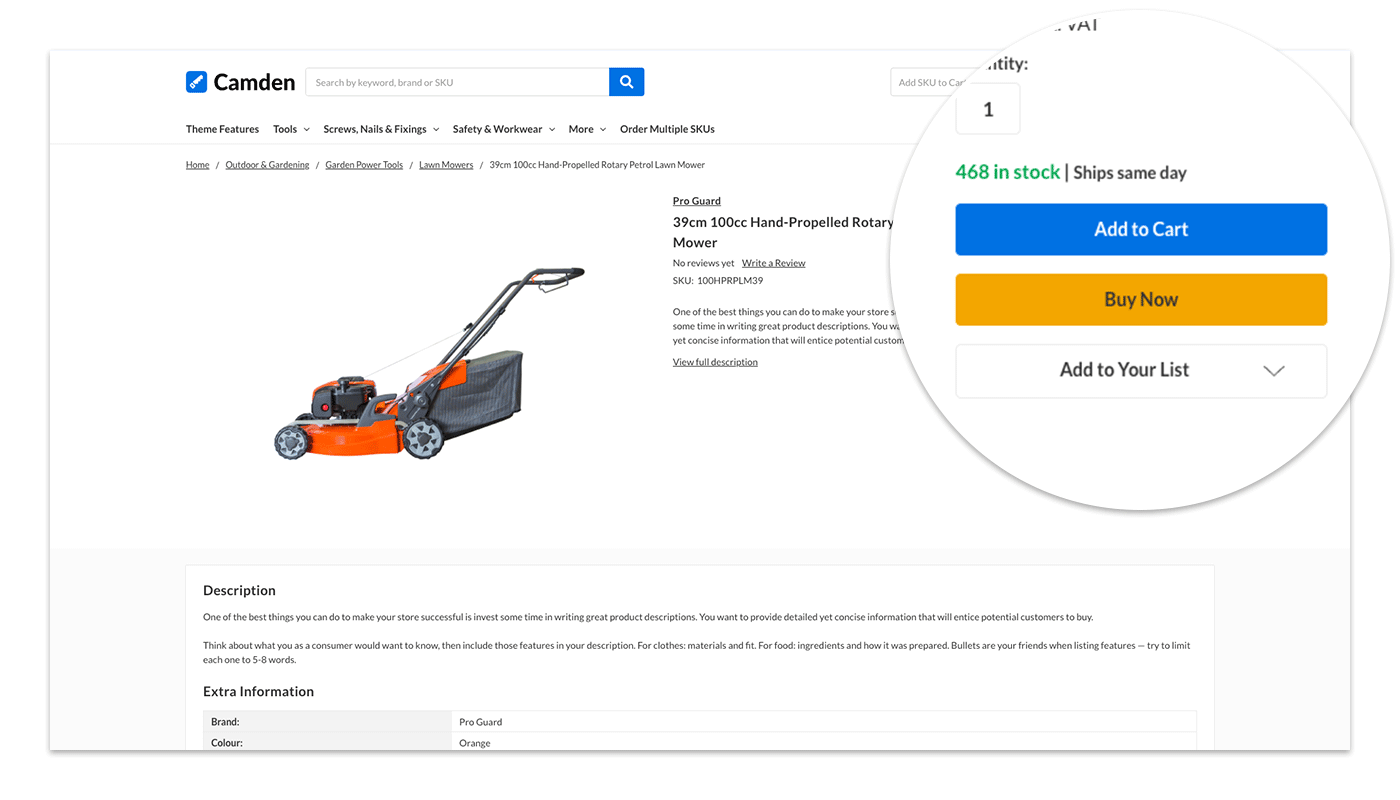 Buy Now button option for the product page
Save your customers time by taking them straight to the Checkout page.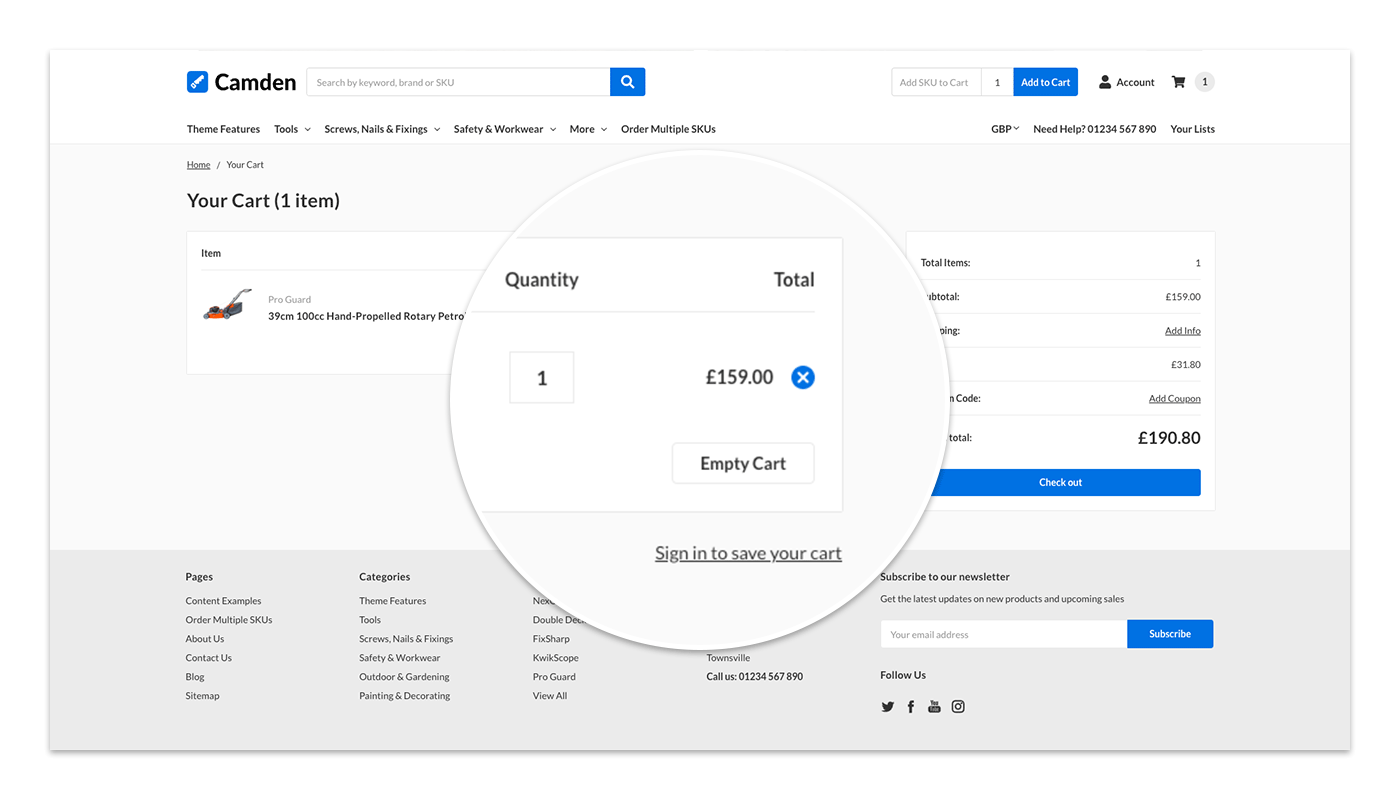 Empty Cart button
Clicking this button clears multiple items at once on the Cart page.
How to update to 1.9.0
If you've already purchased Camden, you can upgrade to 1.9.0 at no extra cost. Please see the BigCommerce article Updating a Marketplace Theme for more information.
If you're not a Camden user but find yourself in the market for a new high-performance B2B focussed BigCommerce theme, or if you just want to take a look, you can check out Camden right here.