At Flair, we're beyond excited to announce the official launch of Camden 1.8.0. With newly added features, plus updates to the existing ones you love, Camden 1.8.0 offers a seamless user experience that will have your customers coming back for more.
In this blog post, we'll do a deep dive into the features that make Camden one of the most versatile, large-inventory themes in the BigCommerce marketplace. We consider it some of our best work yet.
New variations defaults
We felt our theme variations were looking a little dated so after spending many hours researching different trends we've updated them to reflect the product sets each store uses. Check out our demo stores for Hardware, Catalog, B2B, Marketplace.
Fresh header appearance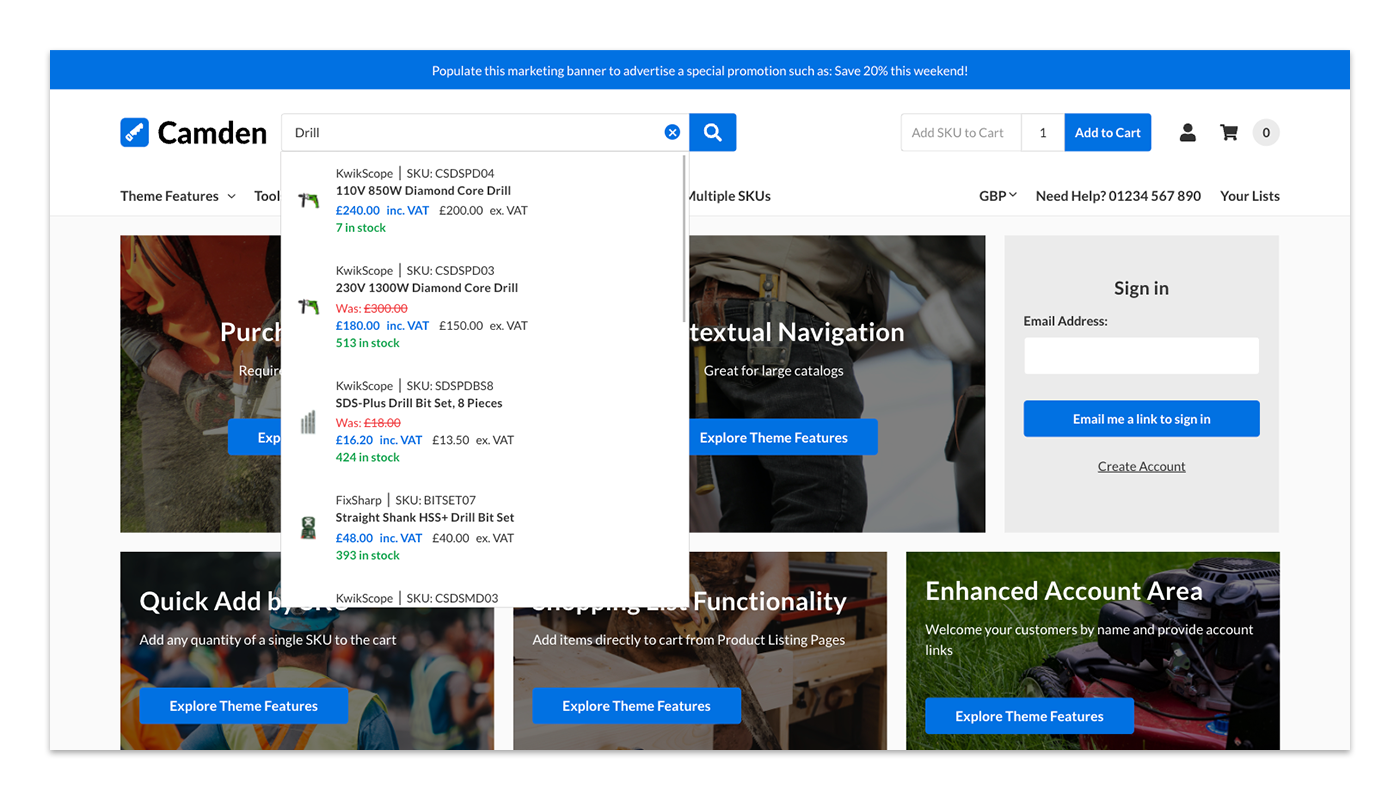 We've made some changes to the header so it performs better at all screen sizes. This was based on user feedback which highlighted some elements (e.g. the search bar) was scaling down for mobiles too soon. The quicksearch design has been improved by moving the cancel icon into the search field instead of the first product card as this led to some confusion. We also added a hover state to the product cards for a better user experience. An option was also added in the theme editor to change the header width to match the global container width, have a relaxed feel or be full width.
Enhanced navigation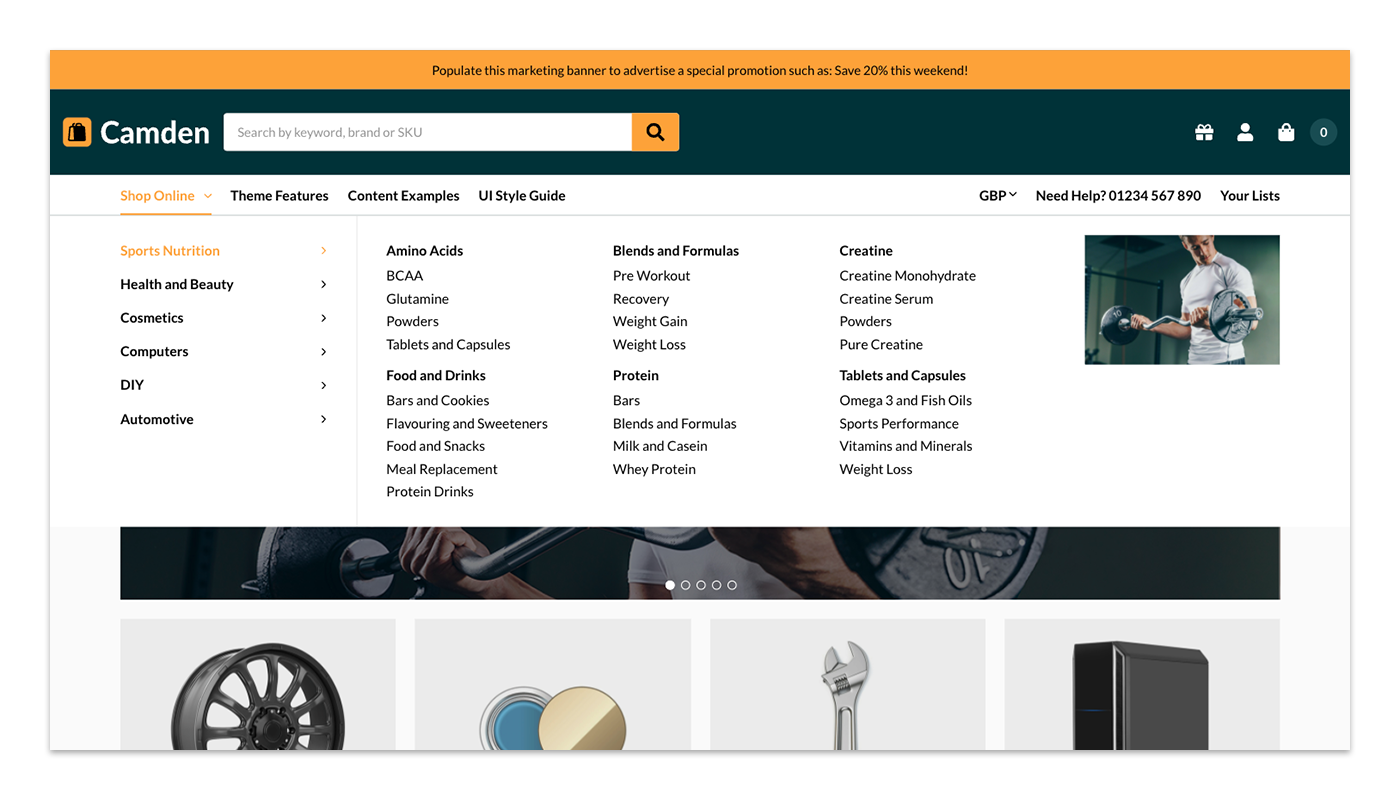 Arguably our most important feature in this update has been to the navigation. We have been able to provide three brand new navigation styles - Simple, Simple Enclosed and Mega Menu. This means we'll have a navigation that works for you no matter the size of your catalog. The navigation on mobile devices has also been cleaned up to reflect a modern user interface. An option to activate navigation dropdowns with hover instead of click has also been added along with all of the navigation features into a new navigation panel in theme editor.
Other changes to note
Cookie Consent Manager now collapses to a link in the footer when accepted
Wishlist buttons on cards are now separate from add to cart settings in control panel
Issue with wishlist not showing prices when restrict_to_login was set
SSL global region in footer
Global container width control in theme editor > Theme Features panel
How to update to 1.8.0
If you've already purchased Camden, you can upgrade to 1.8.0 at no extra cost. Please see the BigCommerce article Updating a Marketplace Theme for more information.
If you're not a Camden user but find yourself in the market for a new high-performance BigCommerce theme, or if you just want to take a look, you can check out Camden right here.